Coming in 2019: Dread of Winter
Decades of intrigue and deception underlie Susan Alice Bickford's newest thriller, where crime, cover-ups, and long family histories converge in a storm of shattering violence . . .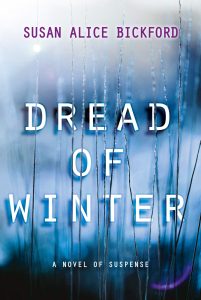 The remote town of Oniska, New York, hasn't been home for Sydney Lucerno in thirteen years. She's escaped the creeping addictions and long-simmering anger that are as much a part of the landscape as the bitter cold. But when she gets the call that her mother is dying, every secret and fear she left behind is waiting to welcome her back.
Two days later, her mother's lover is dead too. And Sydney's sworn to protect a half-sister she never knew she had, a prickly teenager named Maude, with an opiate habit and a bad-news family. But more lies and feuds are poised to spring from every once-familiar corner. The predators Sydney thought she'd escaped are threatening both her and Maude. To get free, Sydney will have to discover the truth about what happened when she left—and decide what should stay buried, deep in the unforgiving snow . . .
---
A SHORT TIME TO DIE Has Arrived!
2018 Left Coast Crime Best Debut Novel Nominee
In this electrifying debut by Susan Alice Bickford, two women from opposite sides of the country find their lives inextricably bound—by blood, by fear, and by a merciless, murderous revenge…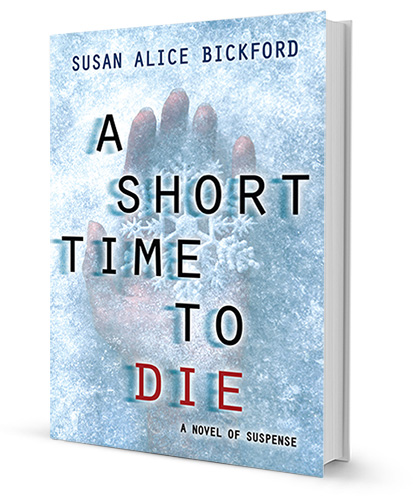 Walking home from a high school dance on a foggy autumn night in rural New York, Marly Shaw sees a flash of approaching headlights. A pickup truck stops and two men get out. One of them is the girl's stepfather. She runs. They follow. Minutes later, gunshots are fired, two men are dead, and one terrified girl is running—for the rest of her life…
Thirteen years later, human bones are discovered in the Santa Cruz Mountains of California. DNA tests reveal they belong to a mother and son from Central New York. Both have criminal records. Assault. Involuntary manslaughter. Maybe more. Santa Clara County Sheriff Detective Vanessa Alba wants to know how these backwater felons ended up so far from home.
Vanessa and her partner, Jack Wong, head to the icy terrain of the Finger Lakes to uncover the secrets of a powerful family whose crimes are too horrifying to comprehend. Whose grip over a frightened community is too strong to break. And whose twisted ideas of blood and honor are a never-ending nightmare for the one family member who thought she got away…
Advanced Reviews
"Bickford's debut is an intriguing tale of murder and corruption that spans more than 13 years. Riddled with twists and turns, A Short Time to Die features a family that is so evil the reader will likely be looking over their own shoulder. The resolution is highly satisfying, more so because of Bickford's phenomenal writing talent. An A-plus for this great book!"– RT Book Reviews, 4 Stars
Order A Short Time To Die:
---
Now Available! Fish Out of Water: A Guppy Anthology
DOPPELGANGE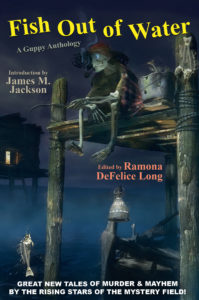 RS, by Susan Alice Bickford is included in Fish Out of Water, the fourth installment in the Guppy Anthology series, presents 22 mystery and suspense stories that will hook you and reel you in! These rising stars of the mystery field take you cruising through deep waters teeming with danger, thrills, and the unexpected. Features an introduction by James M. Jackson.
Order Fish Out of Water: