Short Story: Payout Payback, Fishy Business, The Fifth Guppy Anthology
Mysteristas Blog: September 6, 2019
Read "Dread of Winter Journey: Learning to Love My Second Book"
Dread of Winter Blog Post
These are photos I took from our family's dock in Vermont in late winter. The one on the right is currently the banner for my site. One of the things I love about the larger picture is seeing the footprints that go out onto the lake and… disappear.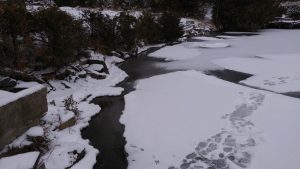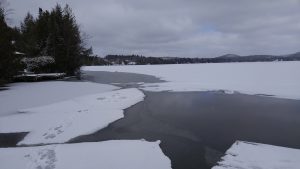 This is a wonderful postcard created by Kristin Bailey showing the place where I spent most of my life, including my childhood. The numbered balls show places where I grew up, locations in A Short Time to Die, and locations for my next book, Dread of Winter. Click here to get the PDF.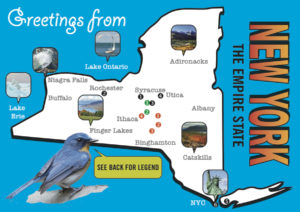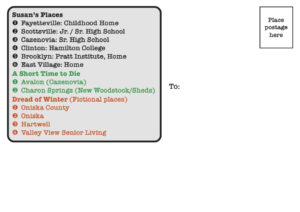 These were the maple syrup giveaways for our banquet table at Left Coast Crime 2018: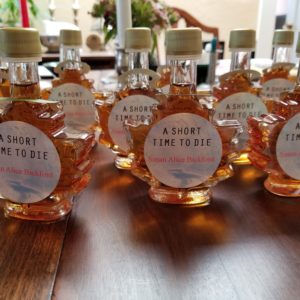 ---
For those who have asked for a Harris Family tree, this was created by Kristin Bailey. Click to see the PDF.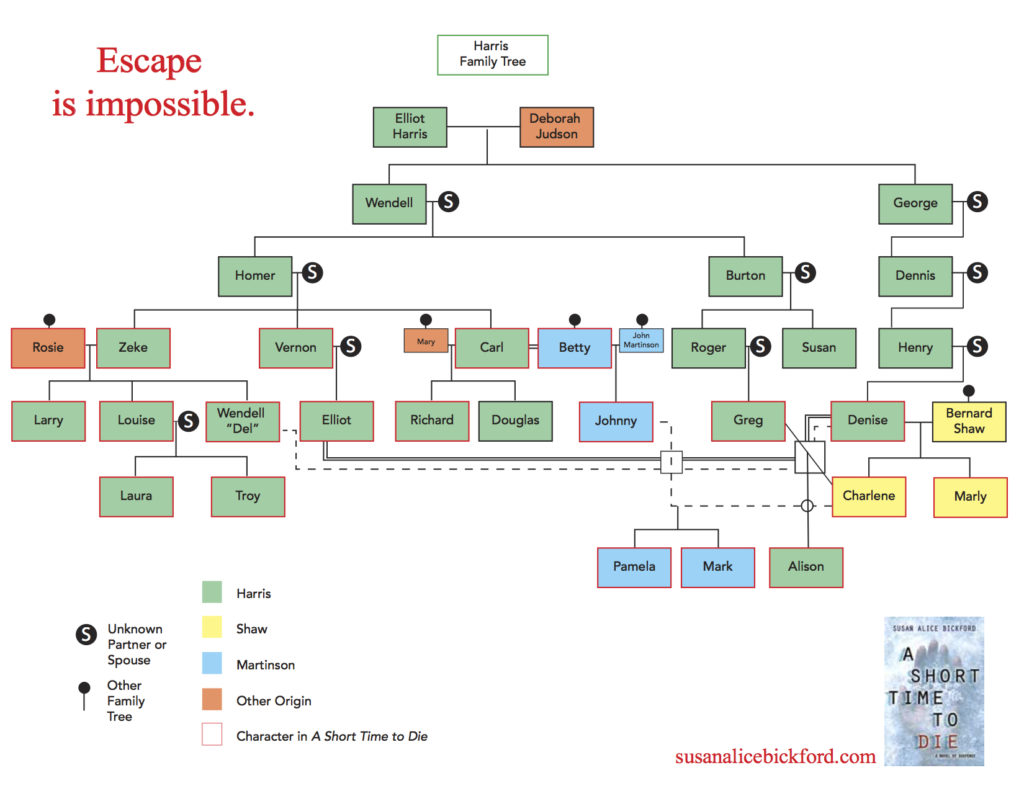 ---
Susan's Interview in the February 2017 issue of ITWs Big Thrill can be found here:
---
November 2019 interview (Partial) with Cassandra Harris Lockwood on Phoenix Radio. Unfortunately the first part of the interview didn't record properly, but here is the rest. I am talking about A Short Time to Die at the beginning of this section: