This is a wonderful postcard created by Kristin Bailey showing the place where I spent most of my life, including my childhood. The numbered balls show places where I grew up, locations in A Short Time to Die, and locations for my next book, Dread of Winter. Click here to get the pdf: MapPostcard Final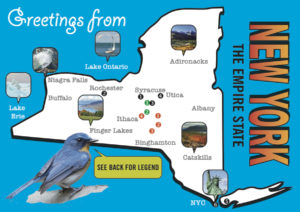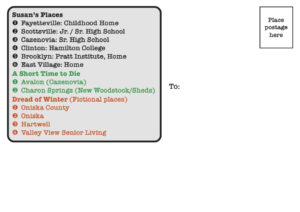 And here are the maple syrup giveaways for our banquet table at Left Coast Crime: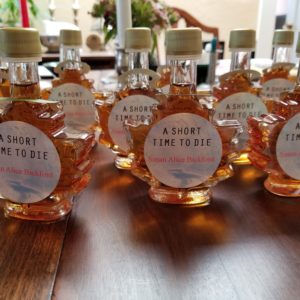 ---
For those who have asked for a Harris Family tree, this was created by Kristin Bailey. Click to see the pdf: HarrisFamilyTree-1
---
Susan's Interview in the February 2017 issue of ITWs Big Thrill can be found here:
Susan on the Thriller Fest, July 2016 Panel: "BROKEN HEART, BETRAYAL OR REVENGE? Crushing Your Character's Emotions," moderated by Gayle Lynds.